I'm so pleased to kick off the blog tour for A Breast Cancer Alphabet. In this easy to read guide, author Madhulika Sikka draws on her own experiences with breast cancer to share with those that are "new members of the club you did not want to join."
As you may or may not know, October is Breast Cancer Awareness Month. Breast cancer is "the most common cancer among women worldwide and the second-most common cancer overall. In 2014, an estimated 232,030 cases of invasive breast cancer will be diagnosed in the U.S. alone." (source) I usually start feeling anxiety in October if I haven't scheduled my yearly mammogram yet. (And in this A-Z guide, "A" appropriately happens to stand for Anxiety)
A Breast Cancer Alphabet is an indispensable resource for anyone wondering what to expect after a breast cancer diagnosis. It's also for friends and family members who are interested in learning more about breast cancer and how to best support their loved ones.
 I really liked the conversational tone of this book. This guide is straightforward and the A-Z format makes the content easier to digest. As someone who has been there, Sikka's book is full of practical advice, and she delivers it with a light touch.  Here are some quotes I liked:
From "G" is for Guilty:
Here are the facts about breast cancer. It is an insidious, wretched disease, whose treatment can be worse than the disease itself. You did nothing wrong; you are not being published for something you might have done in your current life, or your past lives for that matter.
From "T" is for Therapy: 
(On getting hooked on Downton Abbey during treatment)
There were dark clouds on the horizon (for the inhabitants of Downton Abbey as well as for me), but for now we could be consumed by trifles that took on such profound meaning. No doctor could have ordered this escapism for me. It was probably the best therapy I could have had at that particular moment. And yes, I watched it twice!
From "W" is for Warrior: 
But I am not a woman warrior. I am just a woman, a woman who has been diagnosed with a horrible disease; a woman who has gone through brutal surgery; a woman who has had her body poisoned to "kill" the disease. Can I just be a woman who is going through that? Can I not be a woman warrior? Please?
Check out the book trailer:
Visit the Author's website to find out more: http://www.abreastcanceralphabet.com
Giveaway:
Enter to win a copy of A Breast Cancer Alphabet. Giveaway open to entrants in US/Canada. To enter please fill out the Rafflecopter form. I'll choose a winner on October 14.
Thanks to our friends at TLC Book Tours for hosting this tour! Follow along with all the tour stops for more content and chances to win.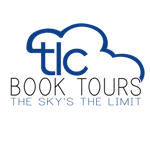 Blog Tour: A Breast Cancer Alphabet Spotlight and Giveaway
I'm so pleased to kick off the blog tour for A Breast Cancer Alphabet. In this easy to read guide, author…